The Benchmark for Corrosion Control and Service Life Extension for the Automotive Industry

Preferred by RV, Boat, Caravan and Trailer manufactures worldwide, Lanolene® Industrial Liquid Lanolin Solution and Lanolene® Grease are formulated to deeply penetrate and protect. Lanolene® keeps components looking like new when used regularly. Automobiles present numerous areas where water, moisture and condensation can accumulate and rust begins forming at accelerated rates. This is especially true for the vulnerable underside of vehicles, sills, pillars and door cavities. Cold weather areas can be extremely degrading to under vehicle coatings, as roadways are coated with Salt mixtures to break down snow and ice. By spraying or brushing on Lanolene® Industrial Solution, these areas are protected for extended periods, subject to road conditions and vehicle use. Lanolene® Industrial remains semi-set and pliable, creating a protective seal that stays active migrating to inaccessible cavities where corrosion begins. Lanolene® Industrial prevents chrome pitting, eliminates corrosion on battery terminals, and descales rust over time. Lanolene® can also be applied over damp surfaces, penetrating into steel pores and displacing water and moisture. Lanolene® also provides long term lubrication to all moving parts. Lanolene's® metal preservation properties are older than steel itself. Fabricated and Machined, especially Ground, finishes are hermetically sealed against oxidisation for indefinite storage periods. Semi-trailers, trains, forklifts, four-wheel drive, eathmoving and mining machinery, are operating in diverse harsh environments and extreme conditions daily. All Lanolene® Products have undergone extreme testing from Antarctica to Australia's Tanami Desert to deliver a range that delivers ultimate protection whilst being environmentally friendly and safe.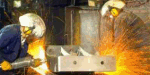 BENEFITS
ORGANIC PASSIVATE
ENVIRONMENTALLY FRIENDLY
ELECTROLYSIS, HYDROLYSIS, GALVANIC ACTION RESISTANT
LONG TERM PROTECTANT
ANTI-SEIZE
FITTING / DISASSEMBLY AID
EASY CLEAN-UP
NON-TOXIC
WATER REPELLENT
32 kV/rms DIELECTRIC

APPLICATION:

Air Systems
All Nuts, Bolts & Studs
Aluminum Housings
BatteryTerminals:- Lanolene® is non-conductive (clean around the battery terminals, make connections, then spray with Lanolene® Industrial Solution or General Purpose Aerosol. The semi set of Lanolene® gives long term protection for this application. Lanolene® also prevent battery clamps from corroding.
Brake Cables
Brake Levers
Car Jacks
Chains
Chassis Squeaks
Chrome:- Protects and shines all chrome, such as rims and wheels, and will keep bugs from sticking to chrome bumpers.
Dashboards and Vinyl Upholstery:- Lanolene® protects and shines like new (simply spray on clean cloth and wipe over)
Detailing:- Engine: Spray on for that new car shine and protection.
Distributor Cap:- Water prevention
Door Hinges, Opening & Locking Mechanisms
Electrical:- Components & Connections, Protection and lubrication of ECM circuit boards, control boxes, switchgear, toggle switches
Engine Fasteners
Forklifts and Cranes
Fittings
Hood & Trunk Mechanisms
Hubs:- Especially 4x4 & Bud stud wheels and washers
Inside Hub Caps
Inside Doors
Leaf Springs and assemblies
Lock assemblies
Lubrication of "O" rings and seals
Motorcycle exhaust pipes:- Keeps them clean during storage
Preservation
Protection of starter motors, alternators, pumps and generators
Protection of Micro-processing, electronic equipment, Tx valves etc for refrigeration units on road, rail and sea vehicles
Roller and Tautliner Tracks
Roof lifting poles of pop top taut liners
Rubber Bumpers, Moldings and Rub Strips:- Renews and protects.
Rusty Exhaust Bolts
Seat Moving Tracks & Locks
Sliding Doors
Snow Chains
Spare Tyres:- Spray on to prevent dry rot.
Speedometer Cable
Steering Swivel Spring Seats
Throttle Cables
Tools:- Spray on tools directly and rub in with dry cloth, or spray on cloth and rub in. Lanolene® will leave a thin film which will not come off on your hands or clothes but provides long-term protection
Trailer Ball Socket and Attachments
Uncovered Springs
Under Wheel Arches
Vehicle Undercoating:- Lanolene® penetrates to the base metal, providing long term protection from the corrosive effects of salt, fertilizers, calcium, chloride, herbicides, pesticides resulting in a semi set application which will protect vehicle's undercoating from metal degradation.
Wheels:- Lanolene® protects rims from corrosion and prevents beaded rims from seizing. Protects from the effects of brake dust deteriorating the finish.
Wheel Lugs
Wheel Wells
Window Mechanisms

Automotive Range
Lanolene® Industrial Liquid Lanolins – Heavy Duty (may be thinned for various applications and increased Value). Packaging: 2.5 litre, 5 litre, 20 litre and Bulk
Lanolene® Industrial Grease - Lanolin is a food grade grease for ultimate ptotection on equipment exposed to extreme environments.
Packaging 300ml Tub, 300ml Silicone Gun Cartridge, 450ml Grease Gun Cartridge, 500ml Tub, 1 litre Tub, 4 Litre Bucket, 20 Litre Bucket and Bulk
ALWAYS READ FULL DIRECTIONS PRINTED ON THE PRODUCT PRIOR TO USE
Lanolene Australia (ABN 88075384495),
106 The Links Road, Nowra, 2541 NSW Australia.
Telephone: 1300 65 81 81.
Fax: 02 4423 1133
Email: support@lanolene.com LANOLENE® is a Registered Trademark, licensed to and manufactured by:
EXCEL EQUIP Pty.Ltd. Distributed Internationally by:
LANOLENE® AUSTRALIA & LANOLENE® GLOBAL (Wholly owned subsidiaries)
All information supplied by Lanolene is to the best of our knowledge accurate, but since the circumstances and conditions in which it may be used are beyond our control, we do not accept liability for any loss or damage, however arising, which results from the issue of such information, nor do we offer any warranty or guarantee expressly or implied.
LANOLENE™ Industrial, Liquid Lanolin the Solution naturally for Automotive.