Engine Building and Reconditioning
LANOLENE™ Liquid Lanolin Solution and Lanolin Grease protect newly machined components against fingerprints, acid etching and oxidisation for up to 4 years - and depending on storage area, even longer.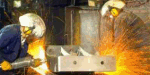 BENEFITS
ORGANIC PASSIVATE
ENVIRONMENTALLY FRIENDLY
CRANKSHAFT JOURNAL PROTECTION
CAMSHAFT LOBE & BEARINGS
ELECTROLYSIS
HYDROLYSIS
GALVANIC ACTION RESISTANT
LONG TERM PROTECTANT
ANTI-SEIZE
FITTING / DISASSEMBLY AID
EASY CLEAN-UP
NON-TOXIC
WATER REPELLENT
32 kV/rms DIELECTRIC

APPLICATION:

1. LANOLENE™ Industrial Solution preserves machined components from corrosive marking and remains active, due to Thermal Cycling, to all weather / climatic conditions. Ground Crankshaft and Camshaft journals / precision finishes can be stored indefinitely, without fear of corrosion or oxidisation.

2. Newly cleaned and machined Engine Blocks and Cylinder Heads, after a Light Coat of LANOLENE™ Industrial Solution may be stored for long periods, and then Painted with minimal preparation.

3. LANOLENE™ Industrial Solution in newly Honed Cylinder Bores, in fact, all Honed Surfaces will be assured total corrosion protection until assembly.

4. LANOLENE™ Industrial Grease applied to all threads prevents, galling and binding. Ideal for Dissimilar Metal joints (i.e. Steel/Aluminium), will retard corrosion and "Growing Together".

5. LANOLENE™ Industrial Solution provides excellent cutting action for cylinder head valve seat form cutters, Sintered and Stellite in particular.

6. A light coat of LANOLENE™ Industrial Solution over cylinder heads and blocks, prior to milling delivers excellent finish without galling i.e. Aluminium machining.

7. LANOLENE™ Industrial Grease is an ideal Soft Gasket on non-critical joints, in conjunction with standard gasket papers. Parts may be disassembled with ease.

8. Spray over machine bed ways for corrosion protection.

9. LANOLENE™ Industrial Solution may be thinned up to 100% with Mineral Turpentine to increase value and economy.

10. Clean-up LANOLENE™ Protective coating with Solvent cleaner prior to assembly. i.e. Petrol, Mineral Turpentine, Kerosene, Degreaser, etc.

LANOLENE™ Industrial, Liquid Lanolin the Solution naturally for Engine Building.