Spattex Wax
LANOLENE™SPATTEX WAX - have you ever considered the implications of man made (synthetic OR modified formulations) fumes, pose in the workplace? We are not selling you anything that is not naturally derived. LANOLENE™ SPATTEX Products keep fumes in the workplace NATURAL. LANOLENE™ SPATTEX WAX and SPRAY SOLUTION deliver excellent preservation and serviceability for Welding and Fabrication Industries.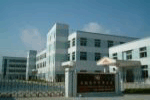 Technical Application Guide Ref: LSWTG01A
Msds: Wax - LSWMD01A
Msds: Solution - LSPMD01A

BENEFITS
ANCIENT FORM ORGANIC PASSIVATE
ENVIRONMENTALLY FRIENDLY
CORROSION INHIBITOR
ANTI-SEIZE
SUBSTRATE SEALANT
NON-TOXIC
NON-CARCINOGENIC
NON-EVAPORATING
NON-LEACHING
REMAINS ACTIVE
ACID & ALKALI RESISTANT
PH (6.8) NEUTRAL
32 kV/rms DIELECTRIC STRENGTH

TYPICAL USES:

ANTI-SEIZE:
All Fittings and Fasteners working in temperatures ranging from <-60° - >300°C (<-180° - >570°F ). Exceptional performance when used on dissimilar metals (e.g. Stainless Steel / Aluminium). On threads LANOLENE™ SPATTEX WAX semi-sets, creating drag and resistance, reducing incidence of accidental or vibrational loosening. Use During Fabrication fitting of fasteners, for excellent thermal reactivity (hydroscopic restriction) and insulation (baked) passivated substrates, that can be painted over (following selected paint manufacturers recommendations). Easy (Corrosion Free) disassembly in during service parameters is your goal!

MIG WELDERS:
Dip MIG Shield in LANOLENE™ SPATTEX WAX to prevent spatter build up. Every 2 hours continuous is admirable enough production-wise!

WELDS:
Smear or Brush LANOLENE™ SPATTEX WAX, over welds, whilst HOT, preferably from a Heated Liquid Form, (i.e. stored above 37°C [100°F]) to a Baked Organically Passivated, Corrosion Resistant coating that can be painted over (following paint manufacturers instructions).

Tech. Guides: LSPTG01A, LSPTG02A, LSPTG03A

Packaging: 300 ml Tub, 1 litre Tub, 4 litre Pail, 20 litre pail, 200 litre open top Drum.

LANOLENE™ is a registered Trademark Manufactured and Marketed by Excel Equip Pty. Ltd.