Timber Treatment
LANOLENE™ Organic Timber Treatment achieves, excellent preservation, protection and value for the Building, Construction and Marine Industries.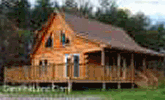 Technical Application Guide Ref: LTTTG01A
Msds: LTTMD01A

LANOLENE™ Organic Timber Treatment is a penetrating wax sealant / preservative for bare timbers. May be used continuously as a Cost effective replenishment wax treatment, or, as a pre-treatment, and, will not "float - off" or break down readily. LANOLENE™ Organic Timber Treatment enhances the natural grain and texture of timber, giving a 'light amber' tinge on application.

Ultra Violet ray stable, non-evaporating and impervious to moisture, LANOLENE ™ Organic Timber Treatment delivers outstanding service life and helps prevent cracking and warping, maintains and improves timbers original pliability. LANOLENE™ Organic Timber Treatment contains Pyrethrum (naturally occurring organic pesticide) and Chilli Resin (natural biocide and preservative), giving resistance to termites, borers, and all timber hungry pests.

LANOLENE™ Organic Timber Treatment is refined (Admiralty Grade) anhydrous Woolwax. A testament to timber performance can be observed by viewing any shearing shed floors, rubbing posts or wool sorting tables. Specified in Wooden shipbuilding for centuries.

USES:
Exterior Timbers, Marine Timbers, Timber Cladding, Timber Louvres, Pool Decks (withstands pool chemicals), Steps (non-slip), Concrete Formwork Release Agent, Marine Timbers, Protectant and Cutting aid for all Woodworking Tools and Fittings.

BENEFITS
ANCIENT ORGANIC PASSIVATE
ENVIRONMENTALLY FRIENDLY
NON-TOXIC
NON-EVAPORATING
PRESERVATIVE
NON-CARCINOGENIC
NON-LEACHING
PREVENTS DRYING SPLITTING & WARPING
UV RAY RESISTANT
THERMALLY ACTIVE
LONG SERVICE LIFE
ACID & ALKALI RESISTANT
PH (6.8) NEUTRAL
DEEP PENETRATING
REMAINS ACTIVE
WATER REPELLENT
MAINTAINS SUPPLENESS AND PLIABILITY

APPLICATION:
LANOLENE™ Organic Timber Treatment, must be applied to timber totally dry and free of moisture. Remove any existing surface coatings prior to application. Softwoods, due to greater porosity, may require, further subsequent coats, than Hardwoods if used as a sole treatment. As "rule of thumb" view for desired result with each application. USE SPARINGLY and work in any excess with a clean dry cloth as you go. Always Test Patch prior to total application for assured satisfaction.

SURFACE PREPARATION

INTERIOR TIMBERS:
Use LANOLENE™ Organic Timber Treatment for beams and liners exposed to weather and throughout construction. Application to wall and ceiling lining boards, before fixing, inproves dimensional stability by providing a moisture-repellent seal on unexposed surfaces which may endure dampness or condensation ie., bathroom, laundry and kitchen.

EXTERIOR TIMBERS:
For newly dressed and sawn timber used for weatherboards, fascia, joinery, beams, decking, balustrades, pool decks and surrounds, gates, posts, fencing. Apply immediately or as soon as practically possible. Brush or Mop application to all faces with particular attention end grains. If timber is already fixed apply to all exposed surfaces.

STAINING:
LANOLENE™ Organic Timber Treatment provides additional qualities to solvent-based wood stain products. Do Not apply timber stain immediately after LANOLENE™ as the grain will be sealed. Allow for weathering (6-8 weeks even exposure) or, after 10-12 weeks, lightly sand surfaces to be stained, breaking the seal and allowing penetration of the stain.

PAINTING:
i) External dressed timbers, LANOLENE™ Organic Timber Treatment extends service life of solvent-based paint systems, also prevents penetration of moisture and fungus spores through joints and paint film imperfections. Applied 6-8 weeks before painting, LANOLENE™ permits one-way breathing of timber, guarding against paint bubbling and flailing exerted by pressure from moisture entrapped.

ii) Water based paint, acrylics and epoxy systems, will not adhere satisfactorily when applied immediately over fresh LANOLENE™ Organic Timber Treatment. Allow for weathering (6-8 weeks even exposure), sand surface with a medium grit paper and wash over with turps. LANOLENE™ contains wax that must be removed with solvent prior to use of water base, acrylic, or epoxy paints.

RESTRICTIONS:
1. Various timber species may discolour should LANOLENE™ Organic Timber Treatment be applied whilst timber contains excessive moisture or if water contact occurs before complete curing. Always prepare a test patch sample for satisfaction assurance prior to complete application.

2. Water-based, Acrylic and Epoxy paints should not be applied over LANOLENE™ treated surfaces, unless steps in (PAINTING ii) are followed.

3. Water-based adhesives are not effective on LANOLENE™ Organic Timber Treatment saturated surfaces. Other adhesives can be used after light sanding and cleaning area with mineral turpentine. BRUSH, ROLLER (Woolen) or Low Pressure SPRAY GUN Application (Always wear appropriate safety gear ie mist mask, goggles and coveralls) when spraying.

THINNING: Mineral Turpentine, stirred well, as required.

COVERAGE: Softwoods 5 - 10 square metres / litre (1 coat) Hardwoods 10 - 15 square metres / litre (1 coat)

CURING: Always apply LANOLENE™ Organic Timber Treatment, when ambient temperatures are in excess of 10 Degrees Celsius. Allow 4 - 6 hours curing between coats. Full cure 24 hours.

CLEAN UP: Wash Brushes, Rollers, Trays, and Spray equipment thoroughly in Mineral Turps. Wash hands in Warm Soapy water on completion.

LANOLENE™ Organic Timber Treatment is a Flammable Liquid and remains so up to 8 hours after application.

LANOLENE™ is a Registered trademark, licensed to and Proudly Manufactured in Australia by: EXCEL EQUIP Pty. Ltd.